Community Outreach
Student Community
We're proud to support the efforts of the Columbia student community and provide donations for student group fundraisers and special events such as the Run for Hunger, CCI Hunger Dinner, the Child Rights Conference, Relay for Life, and various student council fundraising events.
Local Community
We firmly believe in supporting the community in which Columbia is a part. Our team maintains a strong relationship with Yes Solutions, a local organization dedicated to supporting neighborhood families in need. We also donate surplus fresh fruits and vegetables to neighborhood churches, homeless shelters, and soup kitchens or provide kitchen equipment to neighborhood churches, homeless shelters, and soup kitchens.
Harlem Local Vendors Program
Columbia Dining is a member of the Harlem Local Vendor Program (HLVP), designed to support Harlem food and product entrepreneurs. The HLVP is a partnership of the Columbia-Harlem Small Business Development Center and Harlem Park to Park.
The program includes business education, product consultation, vendor fairs and more. As a result of its involvement with the program, Columbia Dining has purchased products from seven local vendors to carry in its residential and retail locations, including the Por La Gracia De Dios Tres Leches Café, Stylish Spoon, Pabade Bakery's Vegan Muffins, Janie Bakes' Pie Crust Cookies, Kamuni Creek, Clean Plate Co., Casey's Krunch's Granola On The Go, Mojo Desserts, Mama's One Sauce, Mama Margarita Salsa, Harlem Noir Cards, and additional offerings already in the works.
Additionally, members of our leadership serves as a program participant and several entrepreneurs from the program.
"This cookie is my future."
Janie's Life Changing Baked Goods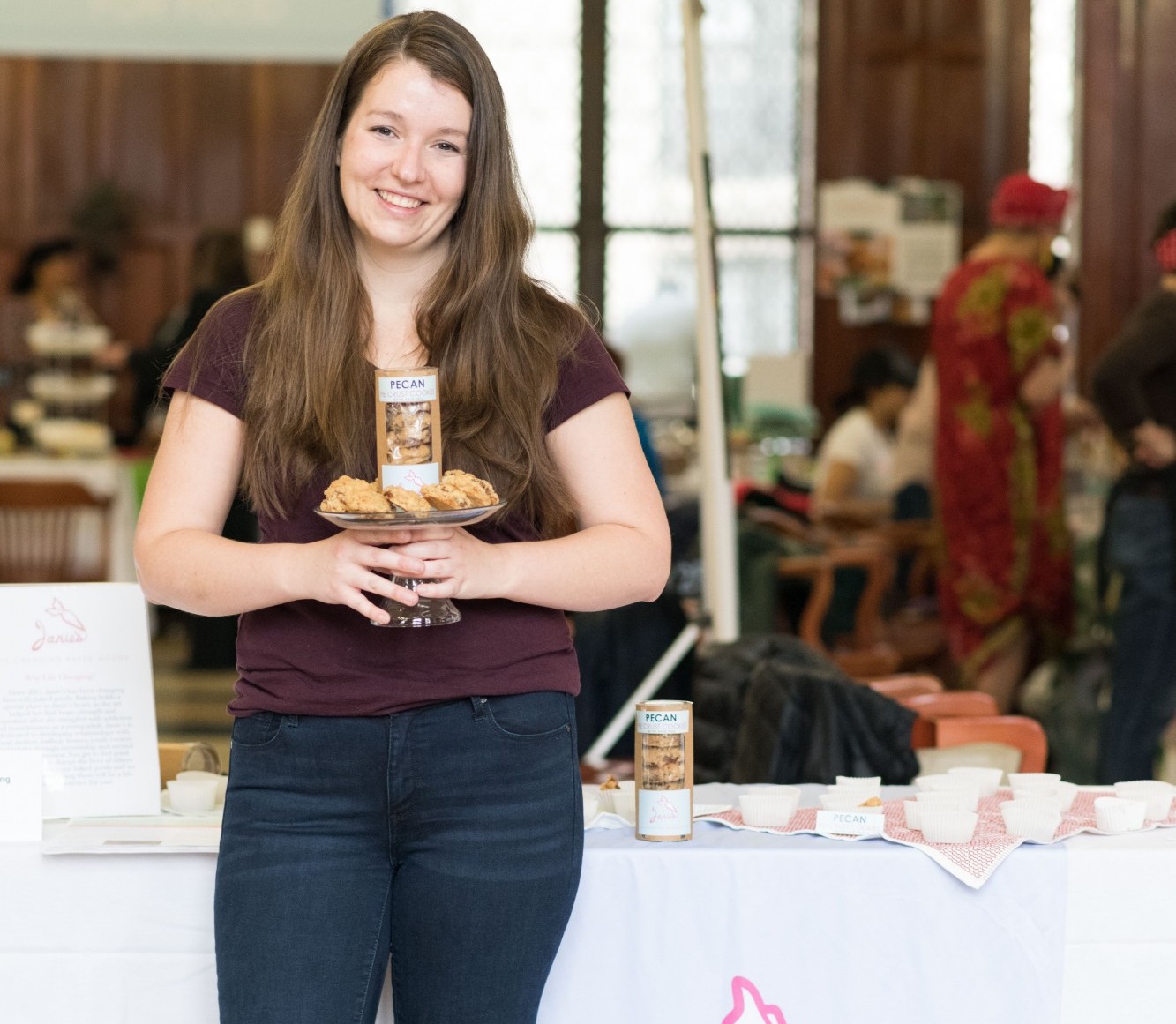 Janie Deegan is a HLVP participant and a Blue Java Uris featured vendor. Read Janie's story and try the Pie Crust Cookie at Blue Java Uris.