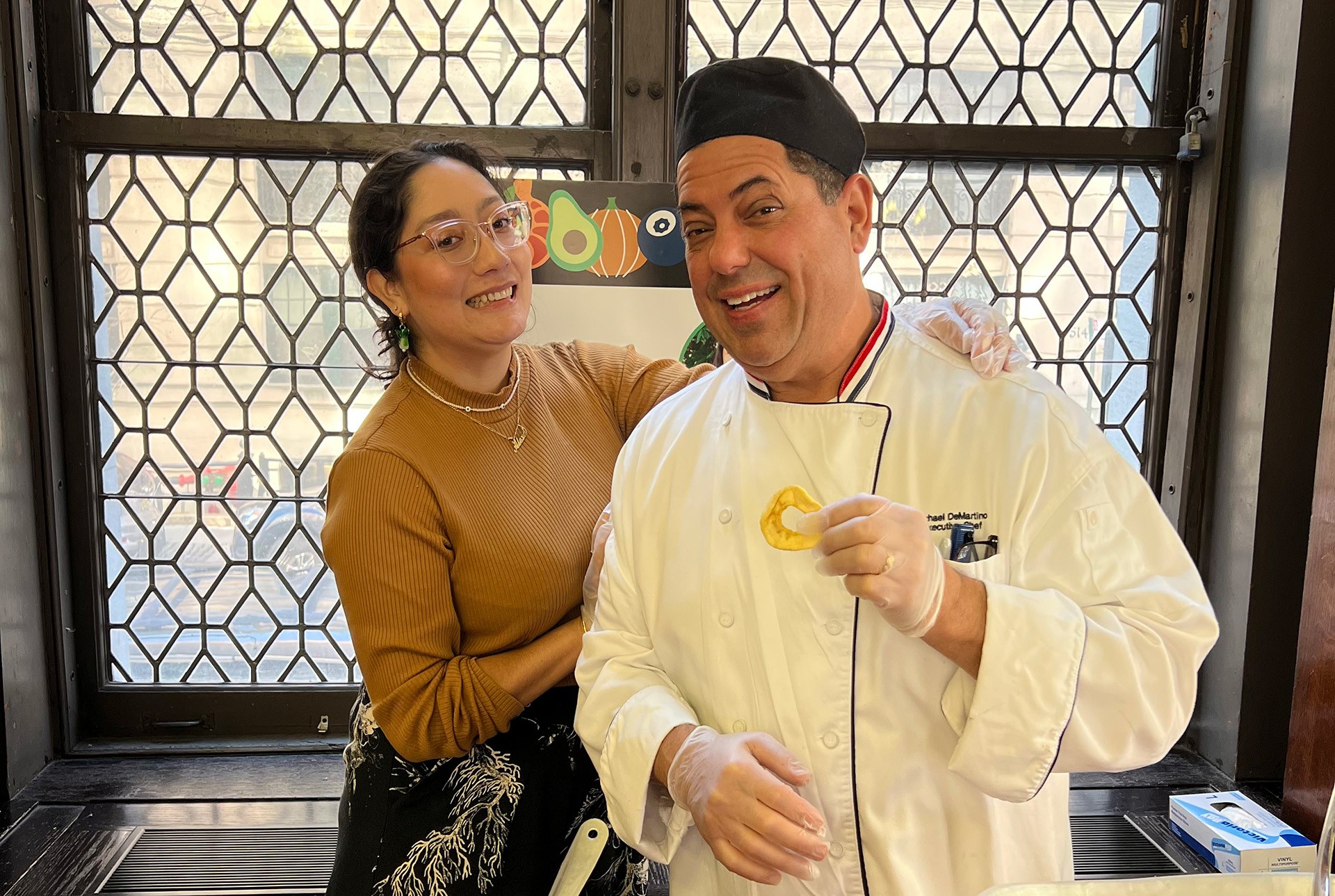 Our commitment begins with our registered dietitian, Alexa Gandara, who consults with students individually to develop personalized food allergy management plans.
Contact us to learn more.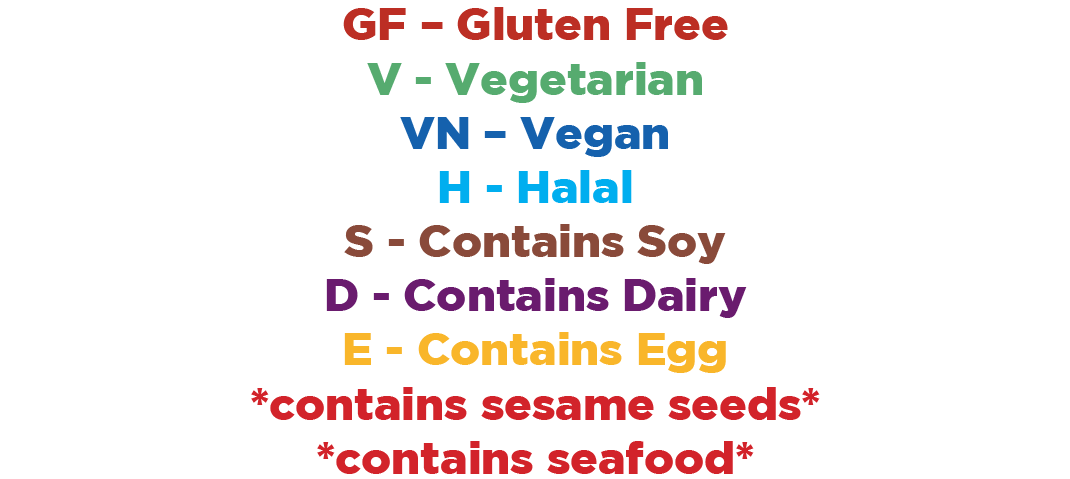 Our culinary team is trained in proper food allergy handling and our managers are certified by AllerTrain to manage food allergies. We also maintain our Food Allergy Research and Education (FARE) College Food Allergy profile and stay up-to-date with FARE news.
Dine Safely with Us in 6 Steps
In our commitment to transparency, we remind students that there is always a risk of food allergen cross contact. To dine safely follow the 6-step guide below. 

Always review allergen labels displayed at each station before choosing your meal. Never eat or drink foods that do not have food allergen information displayed.

Need more information while choosing your meal in the dining hall? Ask for a manager to review the ingredients. 

Be aware of the risk of cross contact. Our dining halls have many self-serve areas where there is risk of food allergen cross contact.

Request that our staff change their gloves, use a new pan, utensils, etc. when placing your order at cook-to-serve stations. You can also ask staff or a manager to serve you from a fresh pan for the main line.

Remember to carry your prescribed EpiPen or medication, and to let your friends know that you have a serious food allergy so that they can quickly find help in the event of a reaction.
Accommodations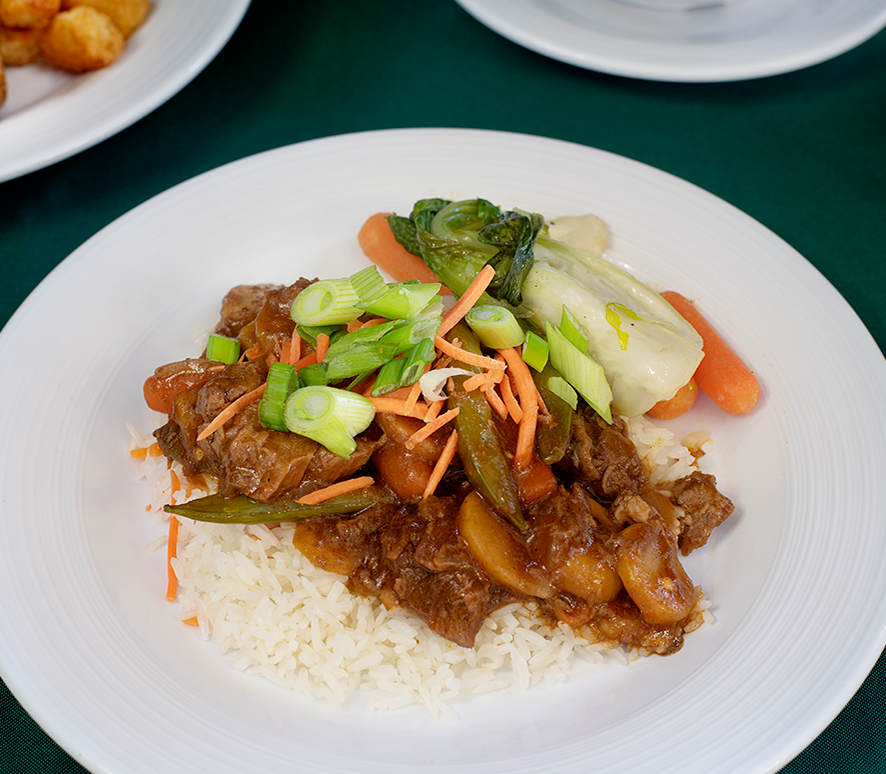 All foods labeled "GF" are free from ingredients that contain gluten. To limit gluten cross contact, John Jay houses their own gluten free station.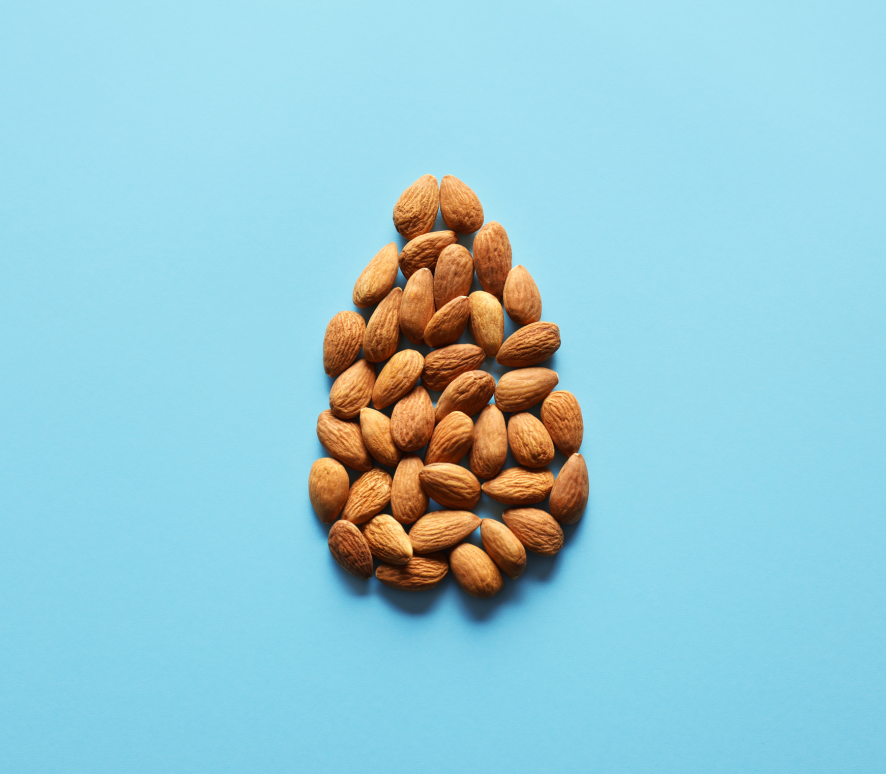 Items containing peanuts and tree nuts are offered at the Nut Zones at John Jay and Ferris Booth, with the exception of almond milk offered in our dairy free milk fridges and occasional coconut ingredients used in cooking. 

"Thank you so much for being so helpful and responsive to my questions and for checking in with me about my meals. I so appreciate your support and your understanding of my (and others') nutritional needs."
"Having dietary restrictions in college isn't easy, but thanks to your support I was able to navigate Columbia Dining. You truly went above and beyond. You made me feel so cared for."
"I absolutely love my specialized dining plan! Columbia Dining has been making delicious food that is at the same time perfectly meeting my dietary needs and now I have a bright spot in every day when I get to go pick up my meal. It's so much more convenient than I'd expected and the chefs are all so friendly. Thanks again for helping me discover such a great solution to my dining problem."