We understand the dynamics of student life
One day you need to grab a quick bite on the way to class and the next you want to enjoy dinner with friends. We've create a variety of options to allow you to dine according to your lifestyle and schedule. The common thread, of course, is that you will always enjoy fresh, healthy and delicious food served in a welcoming environment.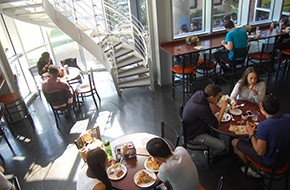 There's a plan to suit almost every need, include 3 plans for First-Year students and 10 plan options for Upperclass students.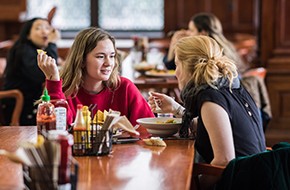 To help our new students make a smooth and healthy transition to campus living, First-Year students are required to enroll in a Dining Plan.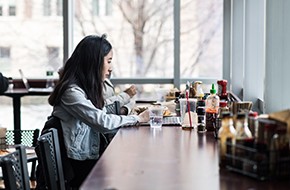 Dining plans are convenient and a great value for Upperclass, GS, and Graduate students, but are not required.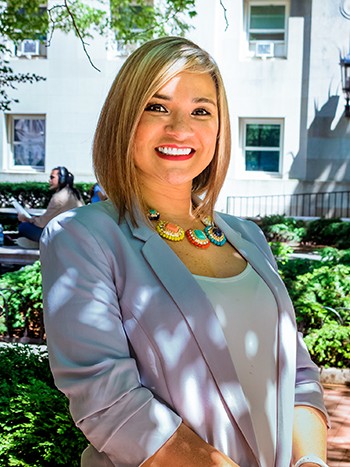 Meet Our Dining Plan Manager
Rosie Fernandez is responsible for managing the selection and changing of Dining Plans. She can answer questions or provide guidance and recommendations based on your individual needs.
Use the contact form to email Rosie or call her at 212-854-4076.
Choosing A Plan
Signing up for a Dining Plan is easy, but that doesn't mean you should rush through the process. Take a little time to think about your eating habits, your schedule for the upcoming semester, and any special dietary needs you may have so that you make the best choice for you.
Dining Plan Highlights
Below are key features of all our Dining Plans, providing you with options to match your lifestyle and eating habits.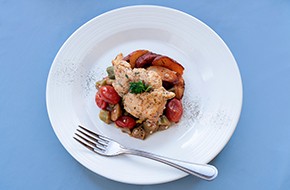 Each plan includes a certain number of meals per week or per term for use at our dining halls.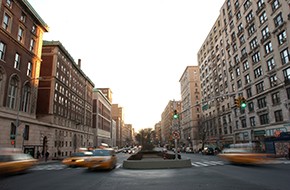 Most plans include Dining Dollars, which can be used at any of our on campus locations, and some include Flex, an account that you can add dollars to and access with your Columbia ID to purchase items from merchants on and off-campus.
Dining Dollars and Flex
Dining Dollars and Flex are included in many of our Dining Plans, but did you know you can also purchase Dining Dollars and add money to Flex separately? Here's an overview of Dining Dollars and Flex that explains how they are different and their value to you. If you still have questions, check our FAQs page for everything related to Dining Plans!
Which type of student are you?
Make a selection below to review Dining Plans designed especially for you.