Thank You, Columbia Dining Staff
There are many aspects of our program that we're proud of - the magic of our special events, the delicious food, our commitment to sustainability - but what truly makes Columbia Dining special is our incredible staff. We wouldn't be us without them!
Students Share Their Appreciation
We asked students to send us some kind words of thanks to our staff, and you didn't disappoint. See what your peers had to say about our hard-working team.
Thank you for always making great food that brings my friends together <3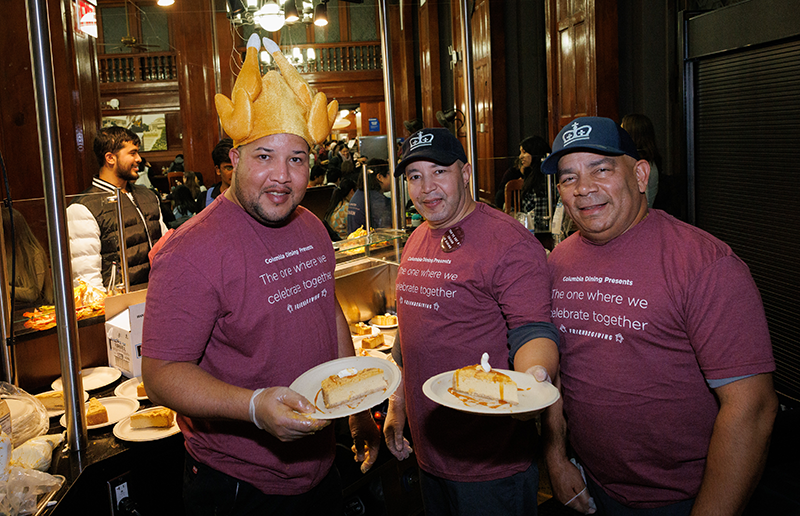 The only thing sweeter than the berry salad is you 😉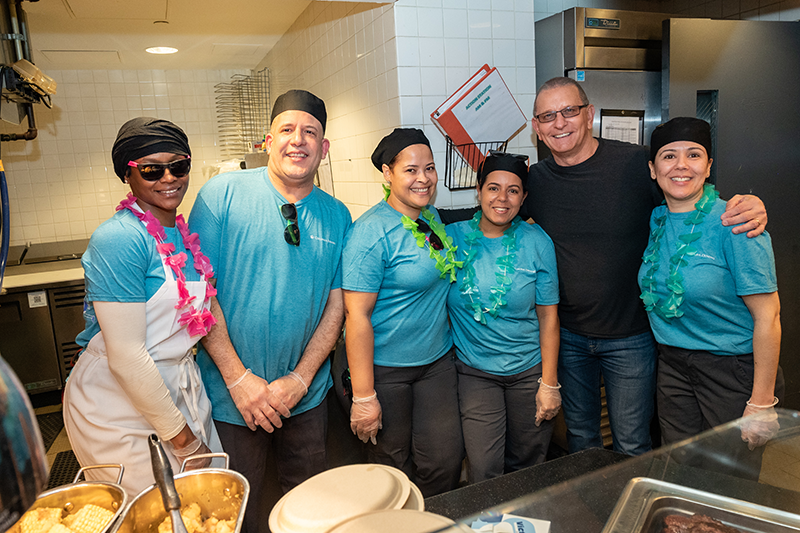 We love you and all of your wonderful dishes!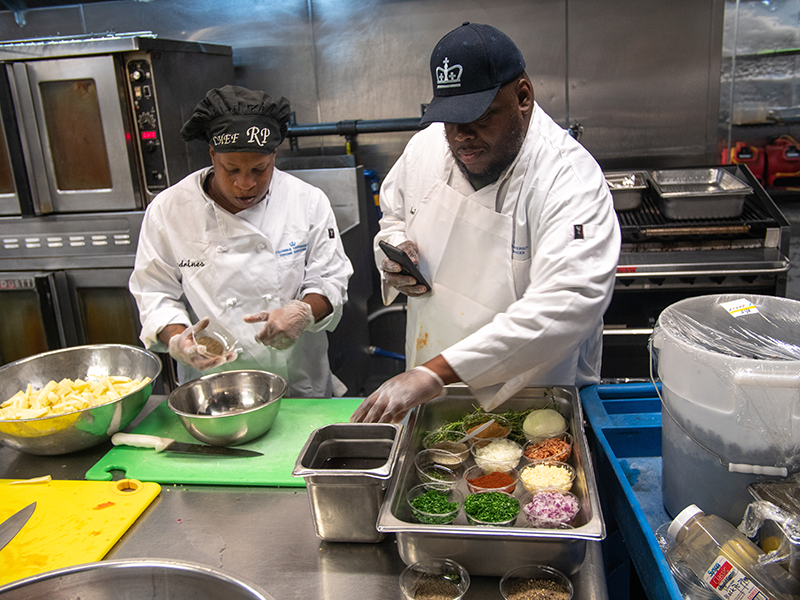 Written Words of Thanks
Throughout Staff Appreciation Week and during our Friendsgiving event, we invited students to write notes to our team. Thank you for recognizing our rock stars!
Image Carousel with 4 slides
A carousel is a rotating set of images. Use the previous and next buttons to change the displayed slide
Slide 1: "I found a home in John Jay"

Slide 2: "The employees always have a smile on their faces"

Slide 3: "A little of sense of home even from far away"

Slide 4: "You are always there"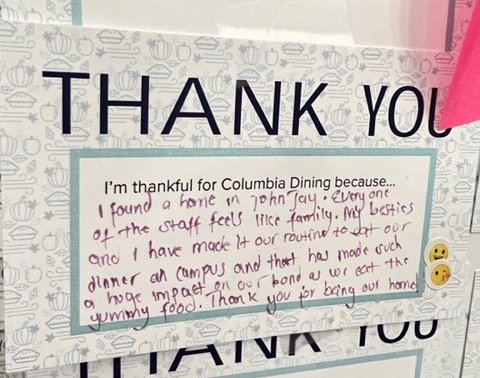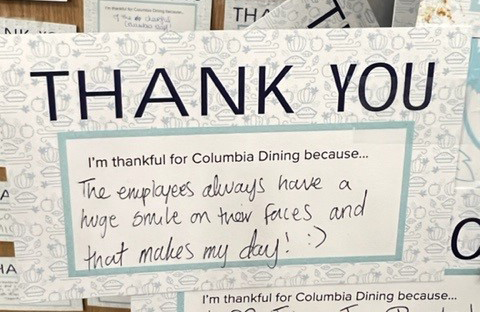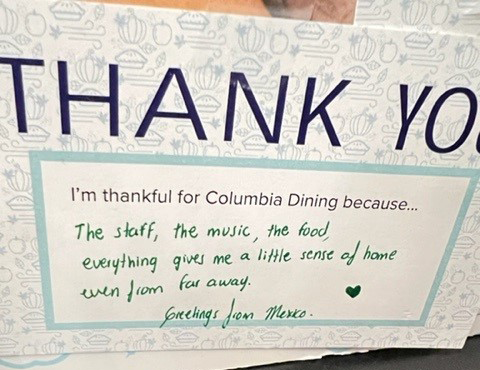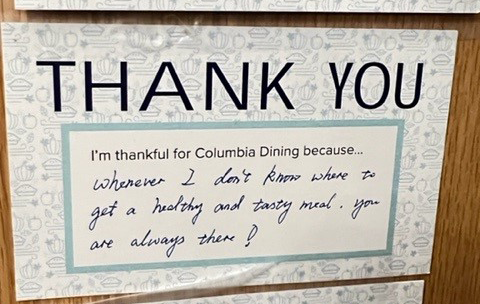 Previous
Next
A Look as Cool as Our Staff
As a token of our thanks, Columbia Dining gifted our entire staff these blue bomber jackets. The jackets were selected and designed by staff who just knew the team would slay the look. Shout out to Damien for modeling!